Program Terms:
Summer - faculty led

Restrictions:
SIUE applicants only
Budget Sheets
Summer - faculty led

There are currently no active application cycles for this program.
Housing Options:
Apartment
Language of Instruction:
English
Minimum GPA:
2.5
Program Type:
Faculty Led
Area of Study:
History
Italian History and Culture: Florence, Italy
May 19 - June 18, 2014
This SIUE faculty-led study abroad program offers experiential learning in the history and culture of Italy, where some have argued the birth of modern consciousness took place in the Renaissance. The four-week program,
hosted by SRISA (Santa Reparata International School of Art),
will introduce you to the artwork, architecture, and history of Italy, through on-site walking tours, museum visits, and excursions to places of historic interest.
The program is led by Dr. Carole Collier Frick of the SIUE Department of Historical Studies, a European Renaissance historian with several years experience in leading student groups to Italy.
Courses
Required for all undergraduate students: HIST 300: Italian History and Culture (3 credits) - this course can count for a Distribution Social Sciences (DSS) general education requirement.
Optional Course: Students needing or wishing to earn 3 additional credit hours may enroll in HIST 410 to complete an independent study course on a topic arranged with the professor.
Costs
Estimated Program Fee: $3,600 (this fee may vary slightly depending on airline ticket costs)
The program fee includes:
Round trip airfare from St. Louis, MO to Florence, Italy.

Accommodations in shared, furnished student apartments in Florence - including wifi, utilities, and 24 hours emergency assistance.

Museum card - Allows free entrance and unlimited access to the main Florentine museums including the Uffizi, the Pitti and the Accademia.

Walking tours of Florence and Fiesole.

Lectures by local and visiting faculty on various aspects of Italian culture such as art, history, food, wine and fashion.

Field trip to Siena and group dinner.

Excursions to Cinque Terre and Pisa.

CISI international insurance.
Payment Schedule:
$1,200 - due Jan 15, 2014
$1,200 - due Feb 15, 2014
$1,200 - due Mar 15, 2014
The program fee does NOT include:
SIUE Tuition & Info Technology Fee: Participating students will be registered in either 3 or 6 credit hours for the SIUE course(s) associated with this program. Students will be billed accordingly with Summer 2014 tuition and the information technology fee charged to the Summer 2014 SIUE Bursar bill.
Meals - students should budget approximately $500 - 600 to cover the cost of food for 4 weeks in Italy.

Optional trip to Rome - 3 day, 2 night night trip to Rome. The additional fee for this optional program will include round trip train from Florence to Rome, accommodations and some museum entrances. Estimated cost for the optional Rome trip is $200.
2012 Group in Rome
Cinque Terre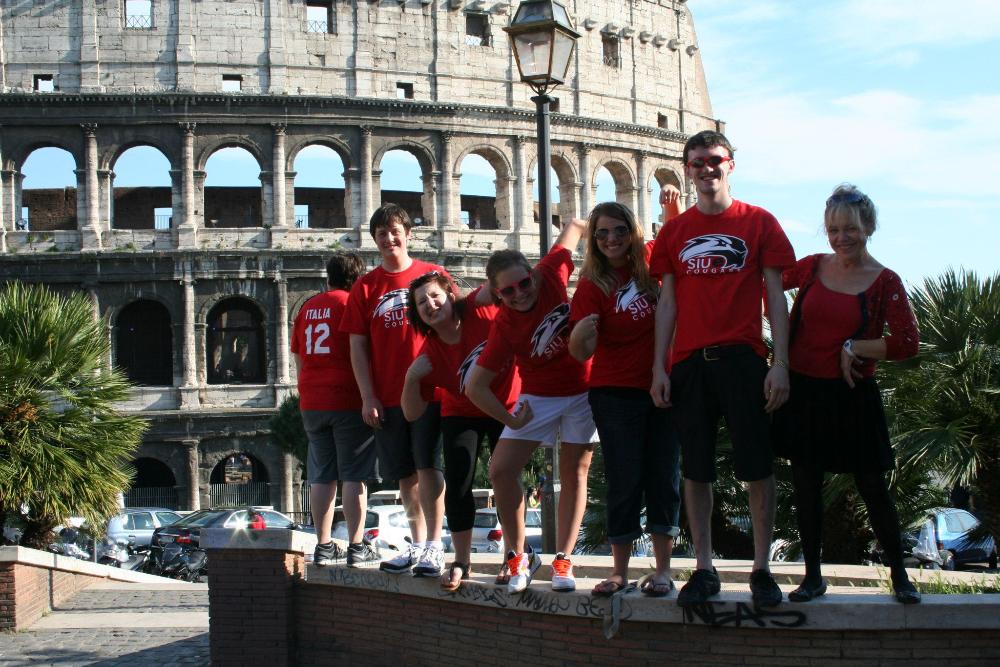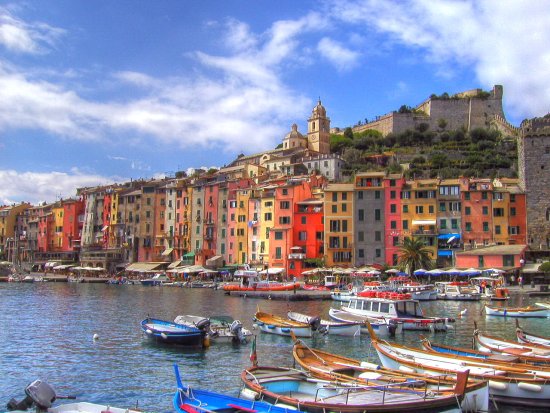 Informational Meeting for all interested applicants: Friday, November 8th at 12:00 noon in 3311 Peck Hall!




For more information contact:
Dr. Carole Collier Frick
Office: PH 3224
Tel: 650-3237
Email: cfrick@siue.edu