Health Education Internship & Service Learning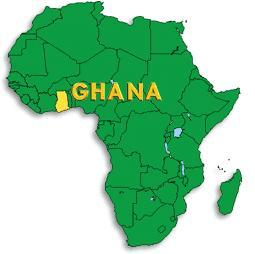 Takoradi, Ghana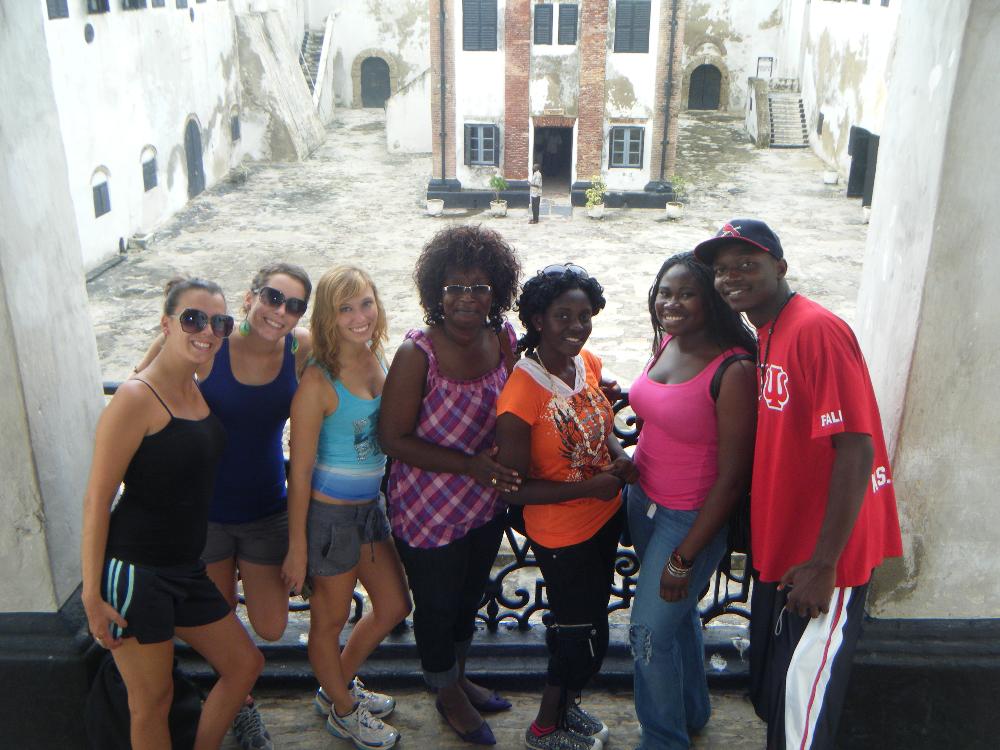 This five week SIUE faculty led program will provide student with unique field experience in international health. It is ideally suited for Health Education or Nursing majors as well as students interested in a service learning experience in a developing African country. Participating students will be placed with health related non-profit and public organizations such as West Africa Aids Foundation, Health Relief Foundation, Pan African Organization for Sustainable Development, SWIFT Aid, and others. Through these internship experiences, students will learn about health issues in developing societies and assist in finding solutions, gain invaluable field experience, and cultivate relationships with international communities and organizations. Skills and interests of students will be matched with the organization that provides the best opportunity for them to effectively contribute to the health of the community.
The program is led by Professor Faustina Blankson from SIUE's Department of Kinesiology and Health Education. Professor Blankson is originally from the country of Ghana and maintains close professional ties with various organizations, institutions and individuals in the Accra/Takoradi region. Her professional ties in Ghana allow her to coordinate these unique internship experiences for SIUE students. Students also benefit from her expertise and knowledge of the culture and region.
COURSES
Students participating in this program will be required to enroll in 6 credit hours of HED (Health Education) credit: HED 462 or HED 499.
Health Education majors or minors can enroll in either 6 credit hour of HED 499 (International Internship) or 6 credit hours of HED 462 (Special Topics)

Students not majoring or minoring in Health Education will enroll in 6 credit hours of HED 462.
T

ENTATIVE DATES: May 29 - July 5, 2015
EXCURSIONS
With Ghana's rich history and multi-cultural environment, participating students will be offered the chance to explore various social and cultural sites such as the Elmina castle, Cape Coast castle, Kwame Nkrumah mausoleum, the slave market, the village on stilts, and various museums and art galleries.
HOUSING
Students will live in shared double rooms in student hostels with internet access. Laundry sevice will be available at a low cost. Meals can be purchased at the Hostel cafeterias.
COSTS
Estimate Program Fee: $3,900 (Program fee will be finalized in fall 2014)
The program fee includes round trip airfare from St. Louis, MO to Accra, Ghana, visa entry fee for Ghana, housing, local transportation,
health insurance, field trips and cultural experiences.
Payment Schedule:
To be announced. The program fee will be due in 3 equal installment payments with the first payment due in December 2014.
The program fee does NOT include:
SIUE Tuition & Info Technology Fee: Participating students will be registered in 6 credit hours for the SIUE courses associated with this program. Students will be billed accordingly with Summer 2015 tuition and the information technology fee charged to the Summer 2015 SIUE Bursar bill.
NOTE: Enrollment in this program is limited to 8 student participants. Students are encouraged to apply early.
For more information contact:
Professor Faustina Blankson
618-650-3303
Email: fblanks@siue.edu
Office: SIUE Vadalabene Center, 1029