Budapest, Hungary;
Munich, Germany
(Outgoing Program)
Featured:
Program Terms:
Summer

Restrictions:
SIUE applicants only
| Term | Year | App Deadline | Decision Date | Start Date | End Date |
| --- | --- | --- | --- | --- | --- |
| Summer | 2016 | 02/08/2016 | 02/10/2016 | 05/13/2016 | 06/06/2016 |
| | | | |
| --- | --- | --- | --- |
| Housing Options: | Hotel | Language of Instruction: | English |
| Minimum GPA: | 2.5 | Program Type: | Faculty Led |
| Area of Study: | Applied Communication Studies, Mass Communications, Public Administration | Instructor: | Nastasia, Sorin |



International Public Relations
This faculty-led study abroad program will give students the opportunity to experience first-hand public relations and communication management in a Western European setting (Munich, Germany) and an Eastern European setting (Budapest, Hungary). The program will also give students the chance to be immersed in the cultures of these two countries.

The program will involve three weeks abroad, approximately a week and a half per country. It will include exchanges with faculty and students at local universities, as well as visits to organizations with demonstrated excellence in strategic communication (public institutions, country-based communication firms, and local headquarters of international communication agencies), in Munich and Budapest. It will also include visits to historical and cultural sites.

In Germany, students will have the opportunity to contribute as communication experts on the organizing team of the 51st edition of Prix Jeunesse International, a festival of television for children which takes place every two years under the auspices of the Bavarian Broadcasting Corporation. Other key activities in Munich are workshops at the communication units of such organizations as BMW and Siemens as well as sightseeing at the Bavarian castles of Linderhof and Neuschwanstein.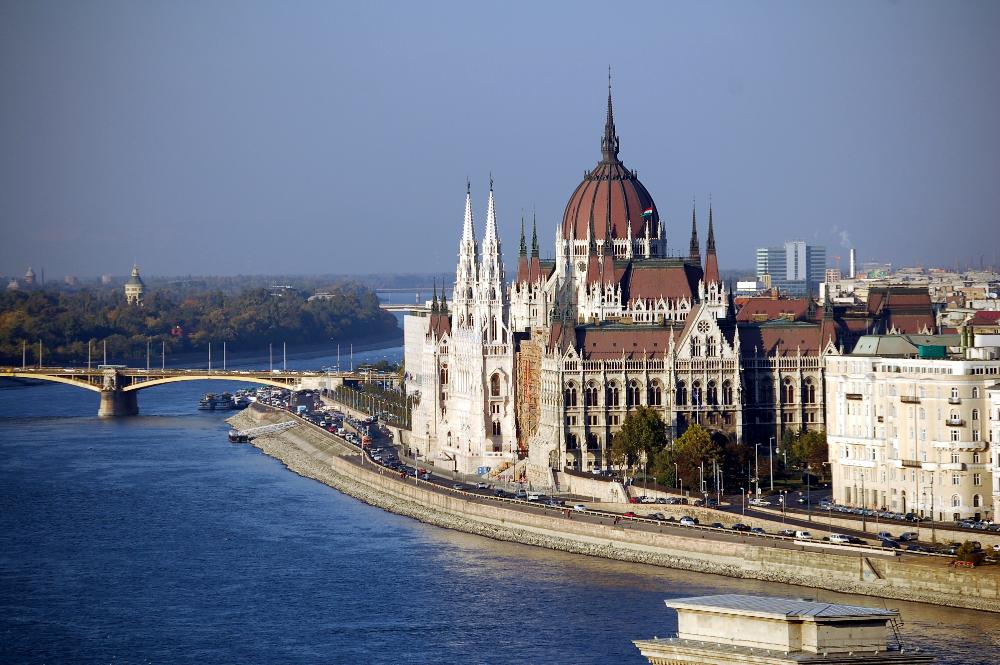 In Hungary, highlights include visits to a local public relations firm and the communication unit of the city of Budapest as well as sightseeing in Budapest, at Lake Balaton, and in the town of Szentendre which is well known for its artists' colony.

This program is suited for undergraduate (junior and senior) and graduate students with an interest in public relations and communication management. The program is led by Dr. Sorin Nastasia of the SIUE Department of Applied Communication Studies, who has extensive research and professional experience in public relations and communication management in European settings.
COURSE
All students participating in this program will enroll in ACS 416 (3 credits) International Public Relations (Study Abroad).
This is a course involving both online learning and study abroad, as follows:
May 9 - May 13, 2016: online component

May 13- June 6, 2016: study abroad, with travel to Munich and Budapest

June 6 - June 10, 2014: online component
ESTIMATED PROGRAM FEE: $3,200
This fee may vary slightly depending on airline tickets.
The program fee will include:
• Round trip airfare between St. Louis, MO and Munich, Germany
• Transportation from airport to hotel and back in Munich
• Round trip train or bus fare between Munich, Germany and Budapest, Hungary
• Accommodations in shared hotel rooms in Munich and Budapest (wifi included)
• Lectures by local faculty on various aspects of public relations
• Visits to strategic communication organizations
• Historic and cultural site visits in Munich and Budapest
• One day trip to Bavarian castles
• Welcome and farewell group dinners
• CISI international health insurance
The program fee DOES NOT include:
• SIUE tuition and fees: Participating students must register in the 3 credit hour hybrid online/study abroad course associated with this program.
•
Undergraduate Students will be billed for tuition and student fees when summer charges post to the bursar bill. Courses of the hybrid online/study abroad format are excluded from assessment of SIUE Student Fees EXCEPT for the Info-Technology Fee and Off-Campus Course Delivery Fee.
• Graduate students will be assessed graduate tuition, the Info-Technology Fee, and Off-Campus Delivery Fee. •
• Local transportation and incidental expenses
• Most meal costs (recommended budget is $800)

Payment Schedule:
$1,60

0 - due February 15, 2016

$1,600 - due February 29, 2016
For More Information Contact:
Dr. Sorin Nastasia
Assistant Professor of Public Relations
Department of Applied Communication Studies
Office: Alumni Hall, Room 3115
Telephone: 618-650-5826
snastas@siue.edu